3D Viewer
3D viewer software is available for viewing the results of the Finite Element fatigue analysis. It has full zoom and rotate capabilities to help you visualize the damage distribution within a structure. A built in hot spot detector lets you zoom in on critical areas of the structure.
The 3D Viewer accepts eFatigue output files and only runs on Windows.
Click to download 3D Viewer V1.3.0.0 Installation File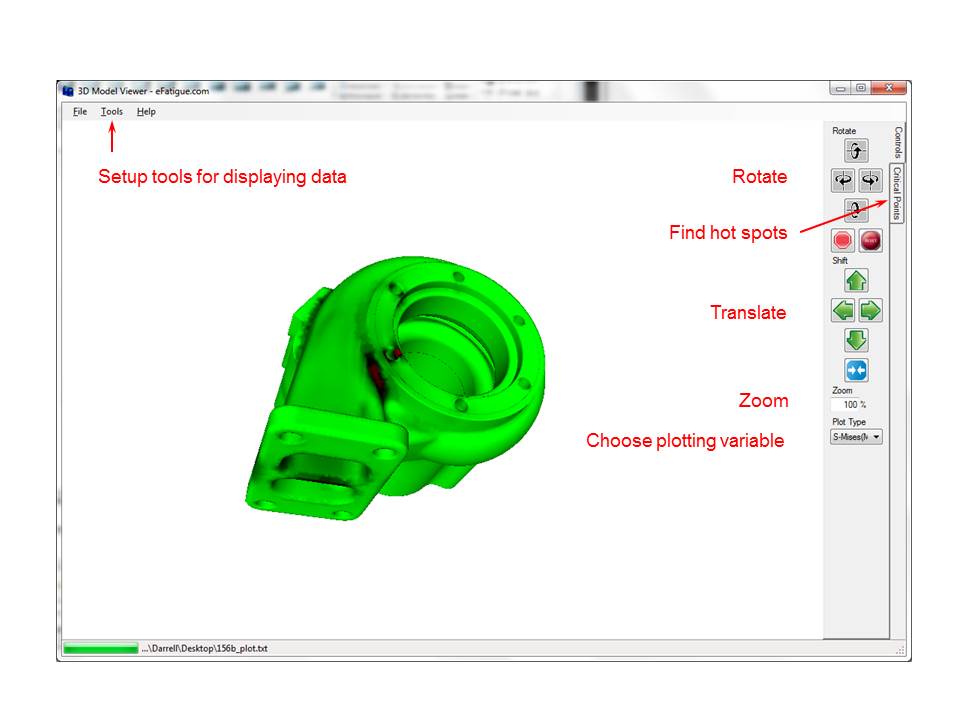 Installation
Download and unzip the installation file
Run setup.exe
The program will normally be found in the Program Files (x86)\eFatigue.com\3D_Viewer directory
Launch the viewer from 3D_viewer.exe, you may wish to put a shortcut on your desktop
Users Guide
Run the eFatigue viewer and load the sample data.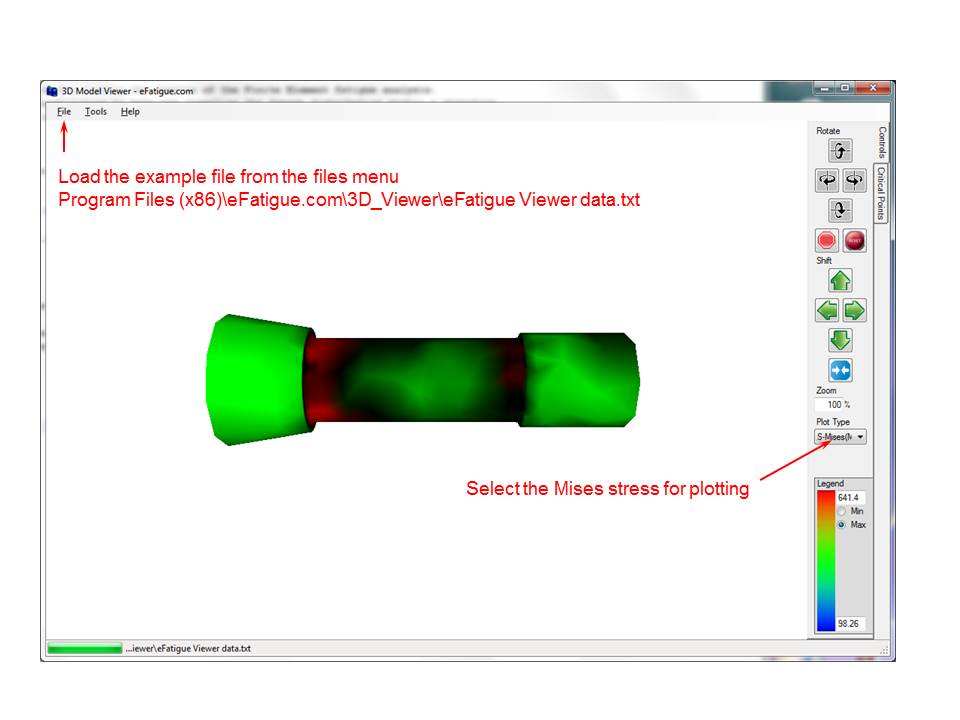 Try rotating and translating the model
Change the rotation speed and background color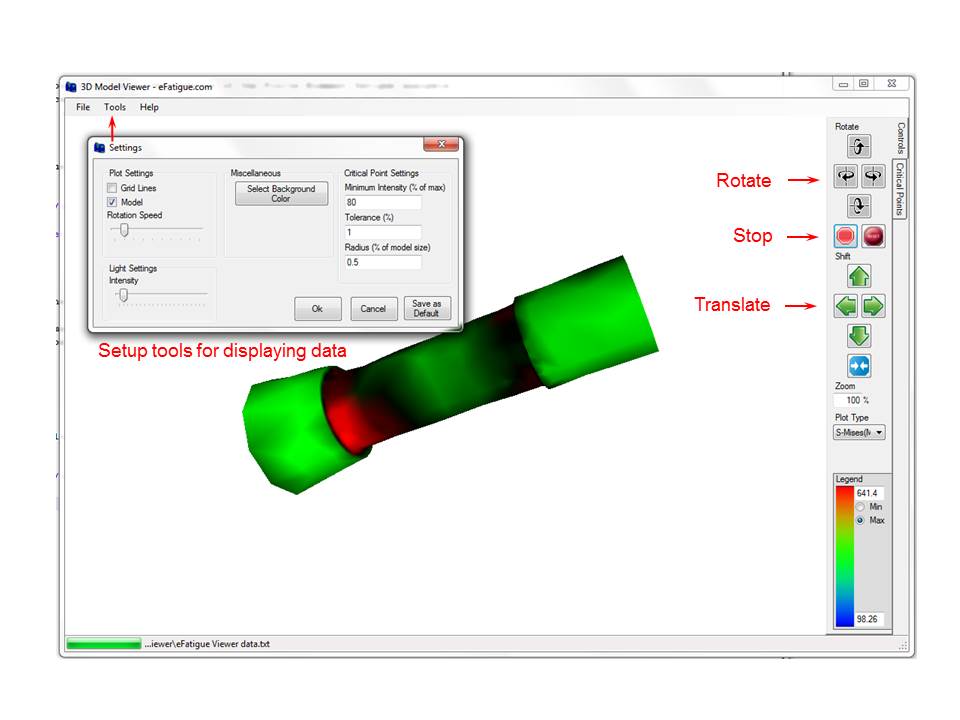 Click on the Critical Points tab to find the hot spots
Press the Analyze button
Select a hot spot and press Go
Use the Controls tab for Rotate and Zoom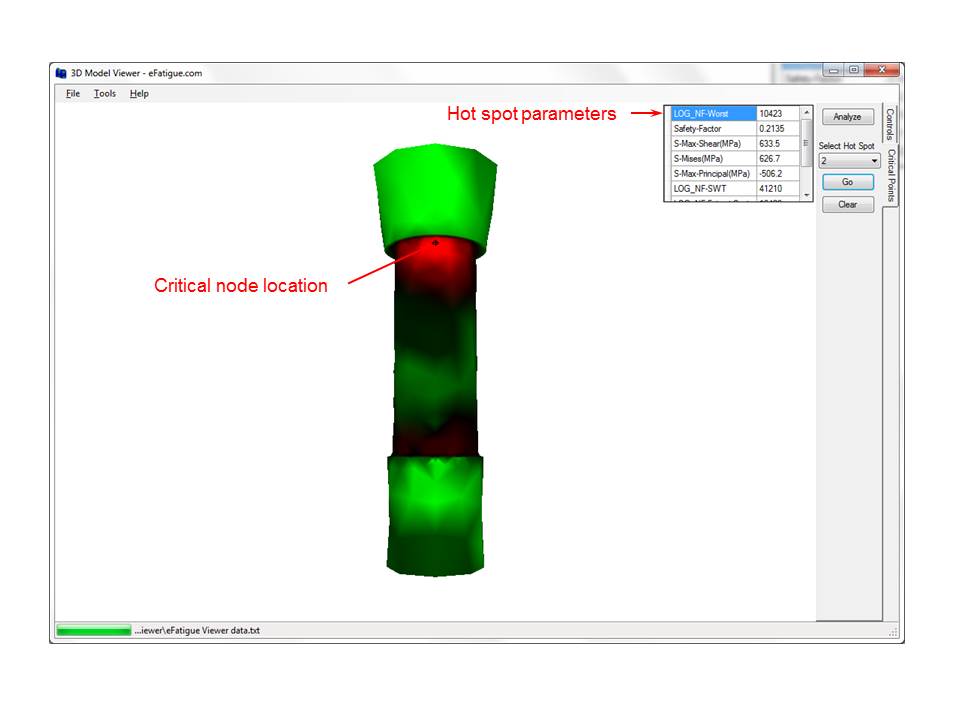 You can change the hot spot detector settings. Hot spots are detected by starting with the node with the minimum fatigue life. Surrounding nodes are then checked to find local maximums and minimums.
Minimum Intensity determines how much the life must change before a node can be considered as part of a new hot spot
Tolerance eliminates small changes in the lives, essentially a noise detector
Radius selects the minimum size of the hot spot